Online-Kurs
MOC 20767 On-Demand: Implementing a SQL Data Warehouse
About this course
This course provides individuals with the knowledge and skills to provision a Microsoft SQL Server 2016 database. The course covers SQL Server 2016 provision both on-premise and in Azure, and covers installing from new and migrating from an existing install.
Target group
The primary audience for this course are database professionals who need to fulfil a Business Intelligence Developer role. They will need to focus on hands-on work creating BI solutions including Data Warehouse implementation, ETL, and data cleansing.
Course contents
Provision a Database Server.
Upgrade SQL Server.
Configure SQL Server.
Manage Databases and Files (shared).
Requirements
Basic knowledge of the Microsoft Windows operating system and its core functionality.
Working knowledge of relational databases.
Some experience with database design.
MOC On-Demand: So funktioniert's
MOC On-Demand ist eine neue Trainingsform für Microsoft Official Courses. Lernen Sie die Seminarinhalte im Selbststudium mit Trainingsvideos, praktischen Übungen und Tests - immer dann, wenn es Ihnen Ihr Zeitplan erlaubt.
Wenn Sie einen MOC On-Demand Kurs buchen, erwerben Sie einen Zugang zum Microsoft On-Demand Course Player, mit dem Sie innerhalb von 90 Tagen den Kurs in Ihrer eigenen Geschwindigkeit, integriert in Ihren Arbeitsalltag durchführen können.
Weitere Informationen finden Sie auf unserer MOC On-Demand Seite.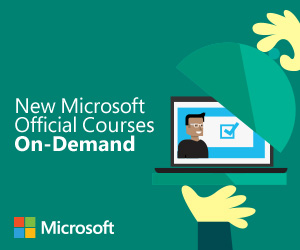 Alle On-Demand Kurse können wie folgt gebucht werden:
Preis je Teilnehmer:
90 Tage Zugang:
449,00 € zzgl. MwSt.
180 Tage Zugang:
549,00 € zzgl. MwSt.
Paketpreis inkl. digitale Seminarunterlage:
90 Tage Zugang:
799,00 € zzgl. MwSt.
180 Tage Zugang:
899,00 € zzgl. MwSt.