Online-Kurs
MOC 20762 On-Demand: Developing SQL Databases
About this course
This course provides individuals with the knowledge and skills to develop a Microsoft SQL Server database. The course focuses on teaching individuals how to use SQL Server product features and tools related to developing a database.
Target group
The primary audience for this course is IT Professionals who want to become skilled on SQL Server product features and technologies for implementing a database. The secondary audiences for this course are individuals who are developers from other product platforms looking to become skilled in the implementation of a SQL Server database.
Course contents
Design and Implement Tables.
Describe advanced table designs
Ensure Data Integrity through Constraints.
Describe indexes, including Optimized and Columnstore indexes
Design and Implement Views.
Design and Implement Stored Procedures.
Design and Implement User Defined Functions.
Respond to data manipulation using triggers.
Requirements
Basic knowledge of the Microsoft Windows operating system and its core functionality
Working knowledge of Transact-SQL
Working knowledge of relational databases.
MOC On-Demand: So funktioniert's
MOC On-Demand ist eine neue Trainingsform für Microsoft Official Courses. Lernen Sie die Seminarinhalte im Selbststudium mit Trainingsvideos, praktischen Übungen und Tests - immer dann, wenn es Ihnen Ihr Zeitplan erlaubt.
Wenn Sie einen MOC On-Demand Kurs buchen, erwerben Sie einen Zugang zum Microsoft On-Demand Course Player, mit dem Sie innerhalb von 90 Tagen den Kurs in Ihrer eigenen Geschwindigkeit, integriert in Ihren Arbeitsalltag durchführen können.
Weitere Informationen finden Sie auf unserer MOC On-Demand Seite.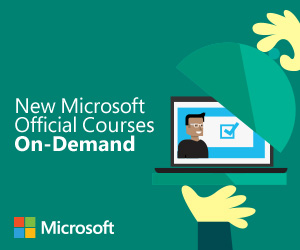 Alle On-Demand Kurse können wie folgt gebucht werden:
Preis je Teilnehmer:
90 Tage Zugang:
449,00 € zzgl. MwSt.
180 Tage Zugang:
549,00 € zzgl. MwSt.
Paketpreis inkl. digitale Seminarunterlage:
90 Tage Zugang:
799,00 € zzgl. MwSt.
180 Tage Zugang:
899,00 € zzgl. MwSt.