Online-Kurs
MOC 20703-1 On-Demand: Administering System Center Configuration Manager
About this course
This course describes how to use Configuration Manager and its associated site systems to efficiently manage network resources. In this ourse, you will learn day-to-day management tasks, including how to manage applications, client health, hardware and software inventory, operating system deployment, and software updates by using Configuration Manager. You also will learn how to optimize System Center Endpoint Protection, manage compliance, and create management queries and reports. Additionally, this course, in conjunction with Microsoft Official Course 20703-2A, helps certification candidates prepare for Exam 70-703: Administering System Center Configuration Manager and Cloud Services Integration.
Target group
This course is for experienced information technology (IT) professionals, typically described as Enterprise Desktop Administrators (EDAs). These EDAs deploy, manage, and maintain PCs, devices, and applications across medium, large, and enterprise organizations. A significant portion of this audience uses, or intends to use, the latest release of Configuration Manager to manage and deploy PCs, devices, and applications. This course also is for individuals who are interested in taking Exam 70-703: Administering System Center Configuration Manager and Cloud Services Integration. Courses 20703-1A and 20703-2A, or equivalent knowledge and skills, are necessary to prepare for this exam.
Course contents
Describe the features Configuration Manager and Intune include, and explain how you can use these features to manage PCs and mobile devices in an enterprise environment.
Analyze data by using queries and reports.
Prepare a management infrastructure, including configuring boundaries, boundary groups, and resource discovery, and integrating mobile-device management with Microsoft Exchange Server.
Deploy and manage the Configuration Manager client.
Configure, manage, and monitor hardware and software inventory, and use Asset Intelligence and software metering.
Identify and configure the most appropriate method to distribute and manage content used for deployments.
Distribute, deploy, and monitor applications for managed users and systems.
Maintain software updates for PCs that Configuration Manager manages.
Implement Endpoint Protection for managed PCs.
Manage configuration items, baselines, and profiles to assess and configure compliance settings and data access for users and devices.
Configure an operating-system deployment strategy by using Configuration Manager.
Manage and maintain a Configuration Manager site.
Requirements
Networking fundamentals, including common networking protocols, topologies, hardware, media, routing, switching, and addressing.
Active Directory Domain Services (AD DS) principles and fundamentals of AD DS management.
Installation, configuration, and troubleshooting for Windows-based personal computers.
Basic concepts of public key infrastructure (PKI) security.
Basic understanding of scripting and Windows PowerShell syntax.
Basic understanding of Windows Server roles and services.
Basic understanding of the configuration options for iOS, Android, and Windows Mobile device platforms.
MOC On-Demand: So funktioniert's
MOC On-Demand ist eine neue Trainingsform für Microsoft Official Courses. Lernen Sie die Seminarinhalte im Selbststudium mit Trainingsvideos, praktischen Übungen und Tests - immer dann, wenn es Ihnen Ihr Zeitplan erlaubt.
Wenn Sie einen MOC On-Demand Kurs buchen, erwerben Sie einen Zugang zum Microsoft On-Demand Course Player, mit dem Sie innerhalb von 90 Tagen den Kurs in Ihrer eigenen Geschwindigkeit, integriert in Ihren Arbeitsalltag durchführen können.
Weitere Informationen finden Sie auf unserer MOC On-Demand Seite.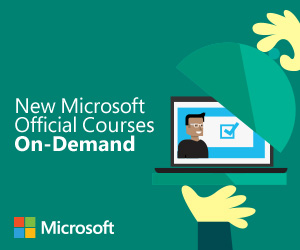 Alle On-Demand Kurse können wie folgt gebucht werden:
Preis je Teilnehmer:
90 Tage Zugang:
449,00 € zzgl. MwSt.
180 Tage Zugang:
549,00 € zzgl. MwSt.
Paketpreis inkl. digitale Seminarunterlage:
90 Tage Zugang:
799,00 € zzgl. MwSt.
180 Tage Zugang:
899,00 € zzgl. MwSt.